Welcome to Hotends.com, You may not know it but hotends.com is entirely staffed by just one person. I am the founder, owner, and sole member of this company, and specialize in designing and manufacturing high-performance J-head™ hotends for 3D printers. My personal mission is to provide my customers with the highest quality and most reliable J-head hotends on the market.
The Company Mission
Hotends.com mission is to be the #1 destination in the 3D printing industry for all things related to hotend products. We aim to provide innovative, reliable, and effective hotend products that truly solve our customers' problems and advance the 3D printing industry forward. We are dedicated to providing exceptional customer support and strive to be the premier choice for 3D printing professionals and enthusiasts alike, We will continuously work on providing a wide range of products and services to help our customers achieve their 3D printing goals and make Hotends.com the go-to destination for all things 3D printing related. 
Our Story
Founded in 2011 by the original inventor of the J-Head hotends, Hotends.com has a long-standing reputation in the 3D printing industry as the creator of the original J-Head hotends. The original creator later stepped out of the 3D printing industry to pursue other interests so in 2018, I founded Hotends LLC to assume the company operations and the Hotends.com domain name, J-Head trademark, and the original J-Head design.
Why Are There So Many J-Heads In The Market?

It is important to note that Hotends.com is the only place you can get a genuine J-Head™ hotend.

Unfortunately that there are many unscrupulous sellers in the market, falsely using the J-Head™ brand name and copying the designs of various hotends for their own profit.

I would like to assure the customers that all of the products here on Hotends.com are authentic and of the highest quality because I actually machine each part myself for you.
What's Happening Now?
The original J-Head hotend design is available today as the J-Head™ Classic, it has been optimized to fit seamlessly into the current J-Head ecosystem, including fan shrouds and other compatible components. This allows for the best possible performance and ease of use for our customers. Recently I dropped the new J-Head™ Farmer hotend, an All-Metal HiFlow J-Head that comes equipped with an entire ecosystem of accessories including socks, fan & shroud, m3 stud thermistors, and a vertical heater cartridge. It's super lightweight and compact at only 16mm diameter on the finstack!
Meet The Team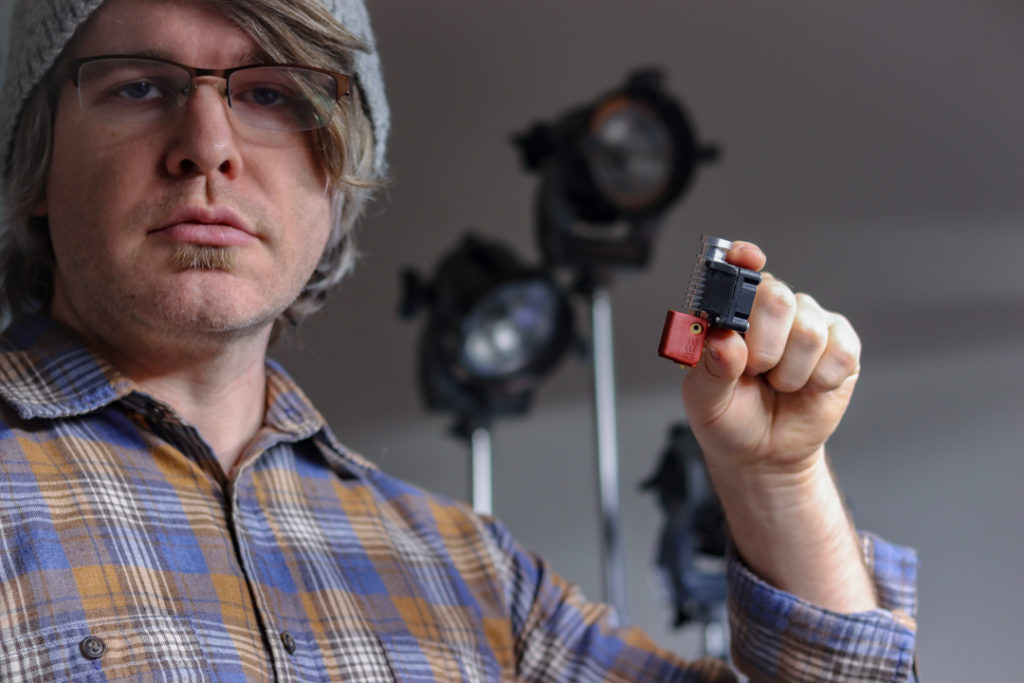 As the sole member of the team, I take pride in the quality of my products and am committed to providing my customers with the best possible experience. I have many years of experience in the 3D printing industry and have a deep understanding of J-head hotends and their applications.

Nick Stratton
If you have any questions or feedback, please don't hesitate to contact me. I would be more than happy to discuss your 3D printing needs and help you find the perfect solution for your project.
Thank you for considering my company for your hotend needs.