Press Contact:
Nicholas Stratton - CEO
press@hotends.com
---
Are You A Product Reviewer?
Give us a review!
Feel free to contact us to get started. Contact us
---
Hotends LLC's Story
Hotends.com was founded in 2011 with the principal mission to create a better more elegant hotend called the J-Head™. Since then the J-Head™ hotends have gone through many different revisions working to attain a solid working, fast printing, low part count, premium hotend.
In 2018 Hotends LLC founded by Nicholas Stratton was formed to assume ownership of hotends.com. Hotends LLC has a renewed focus on innovation while maintaining a high-quality product, setting industry standards, and supporting the 3D community.
---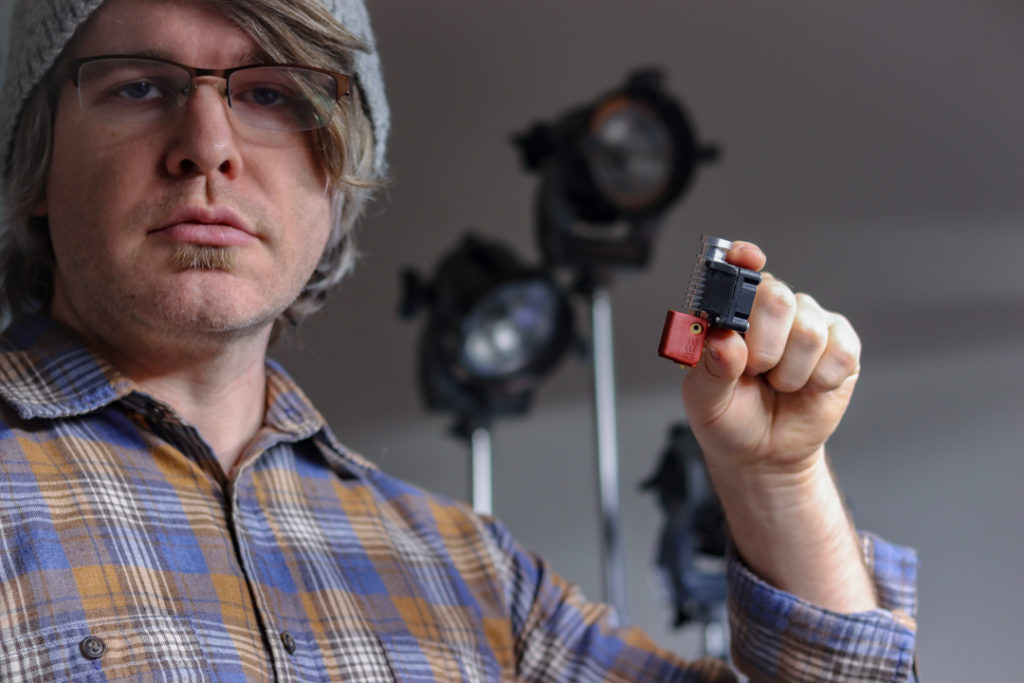 "I just want to provide great products that help people do what they set out to do - just print!" - Nick
Being involved with 3D printing for many years as a professional and a hobbyist, I brought one home as a kit. I knew I was hooked. Over time, it had challenges, and I learned to fix them. As much as I loved to tinker, I got to a point where I just wanted to print. So my mission became clear—find a better way.
Technical Descriptions
Hotend
The device which contains the plastic filament heating method and print nozzle of the printer.
Extruder
Plastic filament delivery device which transfers the plastic filament from a roll, spool or similar, to the Hotend for extrusion.
Bowden
Flexible tube between the hotend and extruder used to transmit the force of the extruder on the filament to the hotend.
Direct Drive
Extruder and hotend mounted together, extruding directly into the hotend.
Logos