Description
J-Head™ Brand

Proudly Made Right In The USA
Kit Includes:
---
1x - PTFE Tube 1 meter
2x - J-Head™ Aglet™ Retainer
2x - J-Head™ Aglet™
Dimensions:
---
4mm OD
2mm ID
10mm Threads *Aglet™
7/16 Hex
Additional Information:
---
J-Head™ Aglet™ Adjustment Guide
Advantages:
---
Designed for 3D Printers specifically!
Zero Backlash - adjustable
Allows for freedom of rotation
Compatability:
---
m10x1 Threads
*some extruders need an Aglet™ Reducer for printers with m6 threaded extruders
J-Head™ Aglet™ with m6 Reducer
Print More, Tinker less, No Surprises.
What A Perfect Upgrade For Your 3D Printer Looks Like
Slice G-Code - Hit Print - Enjoy Your Creation!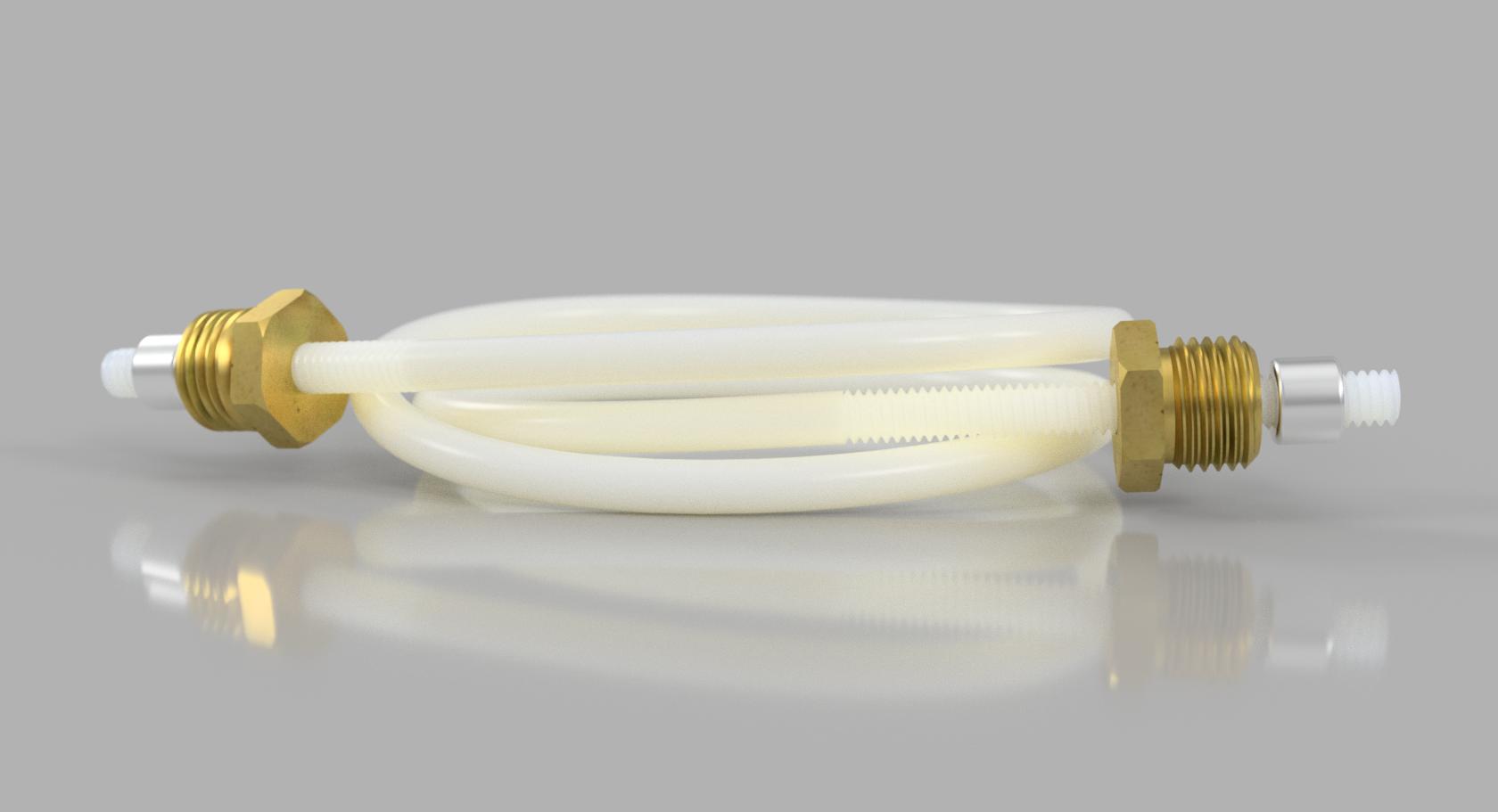 ---
J-Head™ Makes 3D Printer Maintenence One Less Thing To Worry About.
---
You Do...Everybody Does... Say NO to PTC Fittings
Want To Make It Yourself?
It won't let you down - and neither will we!
Designed for reliability
We are the designers and the manufacturer. We hope you choose Genuine J-Head™ and we look forward to seeing you enjoy 3D Printing.
Support
J-Head™ hotends was established in 2011, and since then we've constantly strived to provide stellar customer service with superior hotends to our community!