Description
J-Head™ Brand

Proudly Made Right In The USA
Kit Includes:
---
1x - J-Head™ Pocket Shroud™
2x - 30mm Radial Fans
---
Advantages:
---
Designed for the J-Head™ Farmer specifically!
An Off The Shelf Layer Cooling Solution
With a removable design, you can easily access your hotend when needed.
This layer cooling shroud boasts a mounting point for IR Z-Probes which places the probe exactly where you need it for this hotend!
Compatability:
---
J-Head™ Farmer Hotend
Mounting Holes for IR Z-Probe
360° Video
---
Print More, Tinker less, No Surprises.
What A Perfect Upgrade For Your 3D Printer Looks Like
Slice G-Code - Hit Print - Enjoy Your Creation!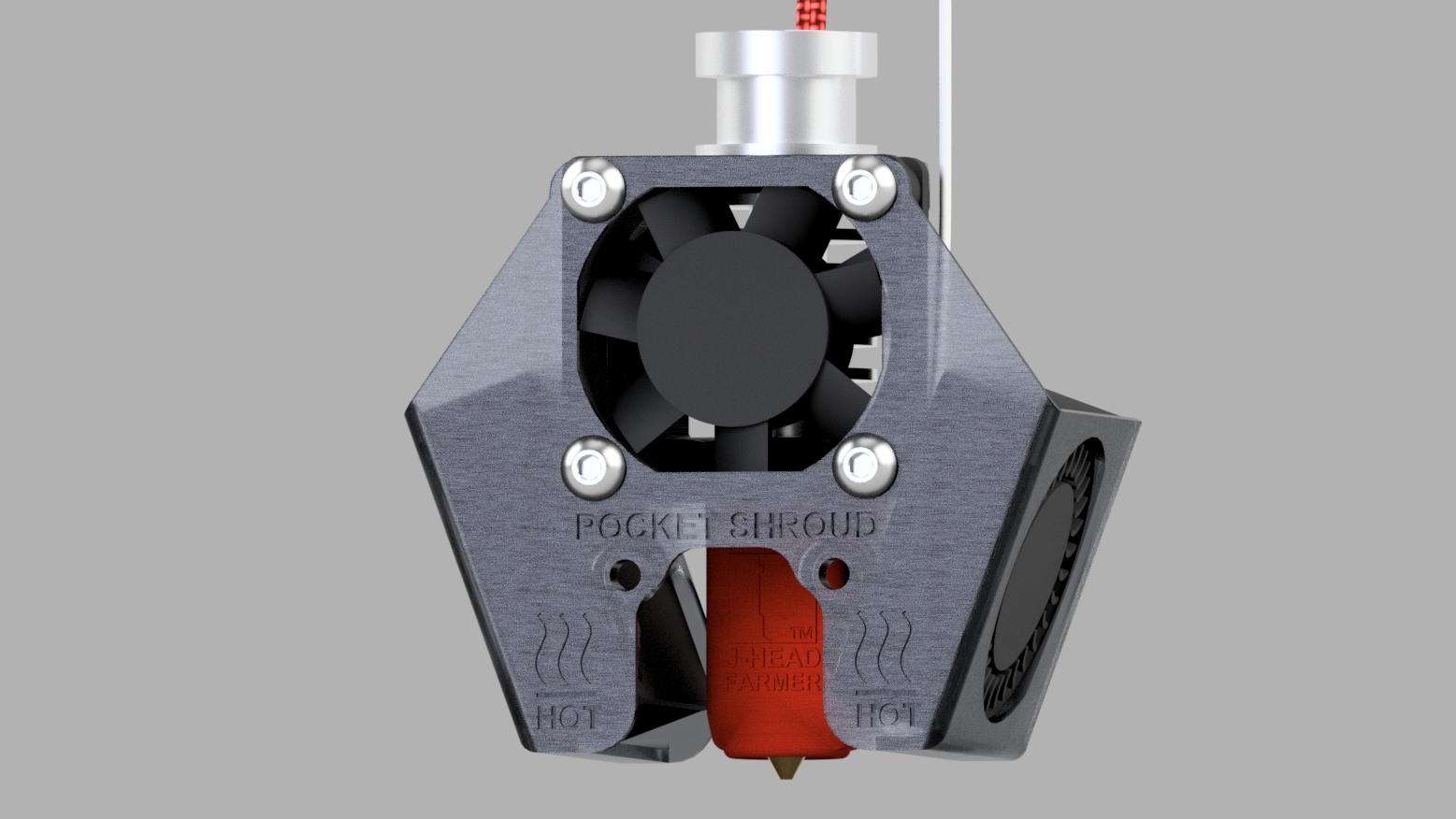 ---
J-Head™ Makes 3D Printing Easy!
---
3D Printers that are being upgraded to a J-Head™ Farmer
Switch hotends with ease and avoid layer cooling issues. Different hotend lengths can render your previous shroud useless, so finding a compatible solution is key.
The Pocket shroud is designed specifically for the J-Head™ Farmer so you know it will work. This makes upgrading your hotend a breeze!
It won't let you down - and neither will we!
Designed for reliability
We are the designers and the manufacturer. We hope you choose Genuine J-Head™ and we look forward to seeing you enjoy 3D Printing.
Support
J-Head™ hotends was established in 2011, and since then we've constantly strived to provide stellar customer service with superior hotends to our community!