Description
J-Head™

Proudly Made Right In The USA
Kit Includes:
---
1x - J-Head™ Finstack
1x - J-Head™ Brass Heater Block
1x - J-Head™ Core Tube
1x - J-Head™ Fan Shroud
1x - J-Head™ Silicone Sock
1x - J-Head™ Temp Probe - m3
1x - 12v/24v 40watt Heater Cartridge
1x - 12v/24v Fan
1x - 0.4 Nozzle
1x - 1.5mm Allen wrench
1x - 2.0mm Allen wrench
Dimensions:
---
Body Diameter 16mm
Mounting Groove to Nozzle Tip (L) 54mm* *Adjustable +/- 1mm
Universal Top m10x1 threads
Standard m6 Threaded Nozzle
Additional Information:
---
J-Head™ Farmer Datasheet
J-Head™ Farmer Assembly Guide
Photo Gallery:
---
---
Advantages:
---
Extended length melt chamber *allows for faster print speeds and more!
All Metal Construction - NO PTFE liner - Giving you access to printing from PLA to extreme high temperature PEEK materials!
Adjustable length

great for calibrating dual extruder setups.
Eliminate The "Paper Test"

Universal top featuring our new bowden Aglet™ fittings for zero backlash bowden tubes!
Compatability:
---
Groove Mount
J-Head™ Farmer hotend with its vertical heater cartridge is similar in length to our competitors *brackets, mounts and shrouds found on Thingiverse and other repositories should work without modification!
Standard nozzles.
Print More, Tinker less, No Surprises.
What A Perfect Upgrade For Your 3D Printer Looks Like
Slice G-Code - Hit Print - Enjoy Your Creation!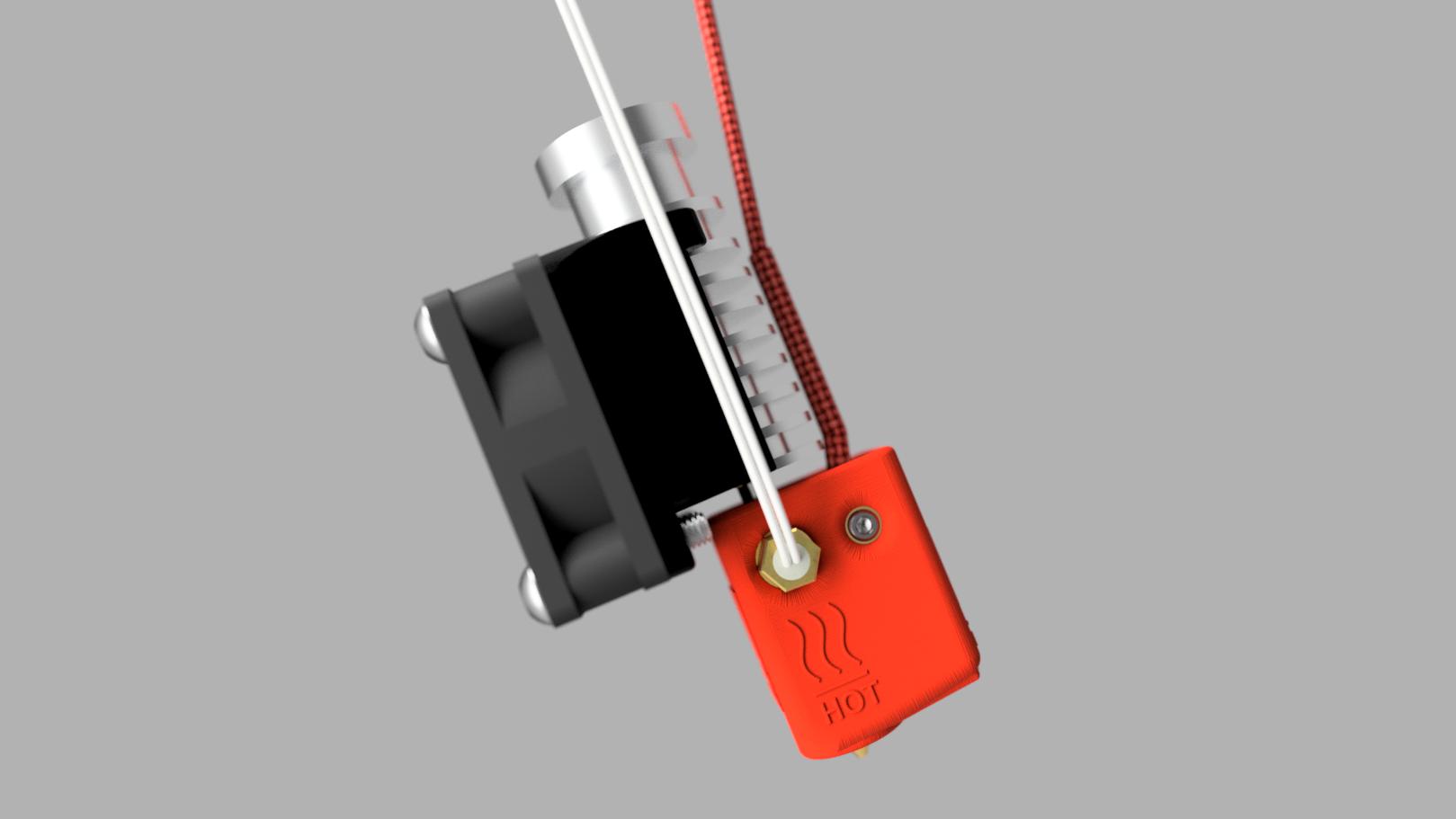 J-Head™ Makes 3D Printer Maintenence One Less Thing To Worry About.
---
You spoke - We listened.
---
The new J-Head™ Farmer was designed for 3D Printer farms and YOU!
What Does That Mean?
The J-Head™ Farmer can be dissassembled in stages All while it is still installed on your printer
No more hassle having to dissassemble your extruder or hotend mount to fix jams or clogged nozzles
You Can Remove The Nozzle
Or You Can Drop The Heater Block Assembly
You Can Even Remove The Core Tube!
All Without Removing The Finstack From Your Extruder or Hotend Mount!
But what's really cool!...
Just Pickup a spare J-Head™ Farmer Swap Kit The next time you have a filament jam or filament clog, you're covered!
Resume your print - then fix the jam or clog on the workbench in your own time
Less printer down-time!
J-Head™ Farmer Swap Kit
It won't let you down - and neither will we!
Designed for reliability
We are the designers and the manufacturer. We hope you choose Genuine J-Head™ and we look forward to seeing you enjoy 3D Printing.
Support
J-Head™ hotends was established in 2011, and since then we've constantly strived to provide stellar customer service with superior hotends to our community!