J-Head™ Farmer Assembly Video #
---
J-Head™ Farmer Includes: #
A. - 1x Finstack
B. - 1x Core Tube
C. - 1x Heater Block
D. - 1x Replaceable Nozzle
E. - 1x Direct Drive Adapter
F. - 1x Direct Drive PTFE Insert
G. - 1x m3 Setscrew (long)
H. - 1x Fan Shroud
I. - 4x m3 Screws (fan shroud)
J. - 1x Fan 30mm
K. - 1x Thermistor
L. - 1x m3 Setscrews (short)
M. - 1x Heater Cartridge
N. - 1x Silicone Sock
O. - 1x 1.5mm allen wrench
P. - 1x 2.5 allen wrench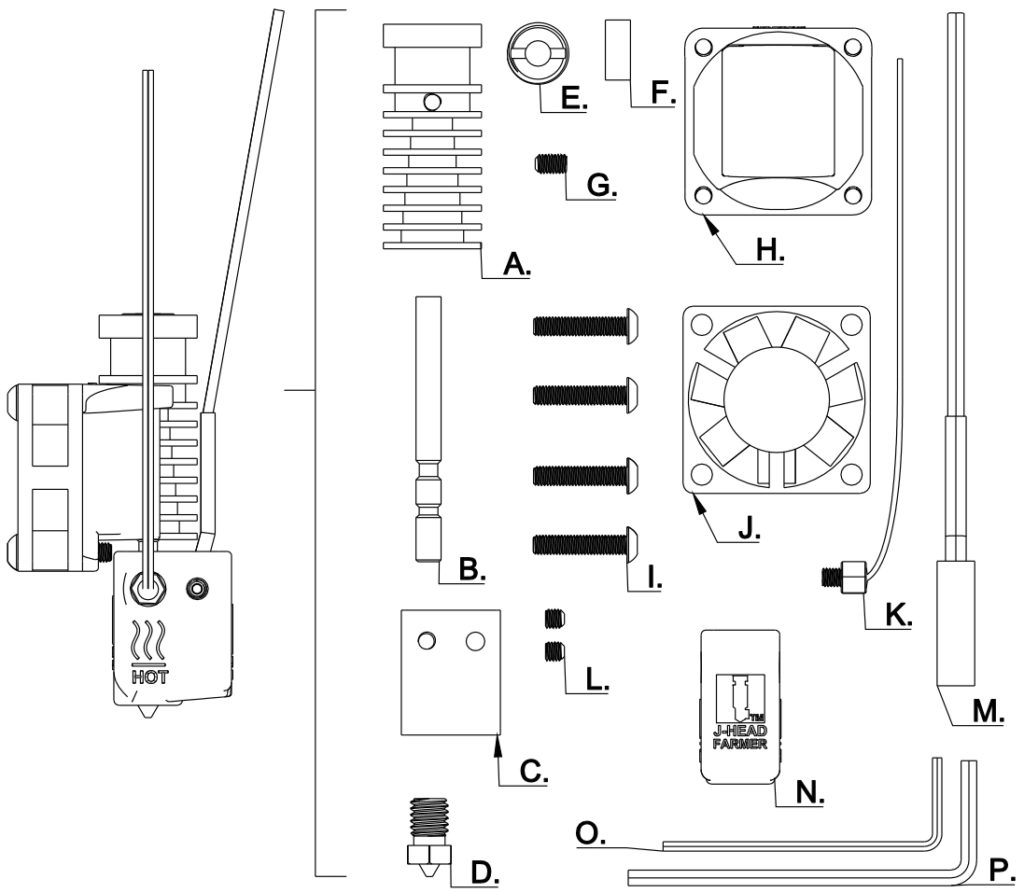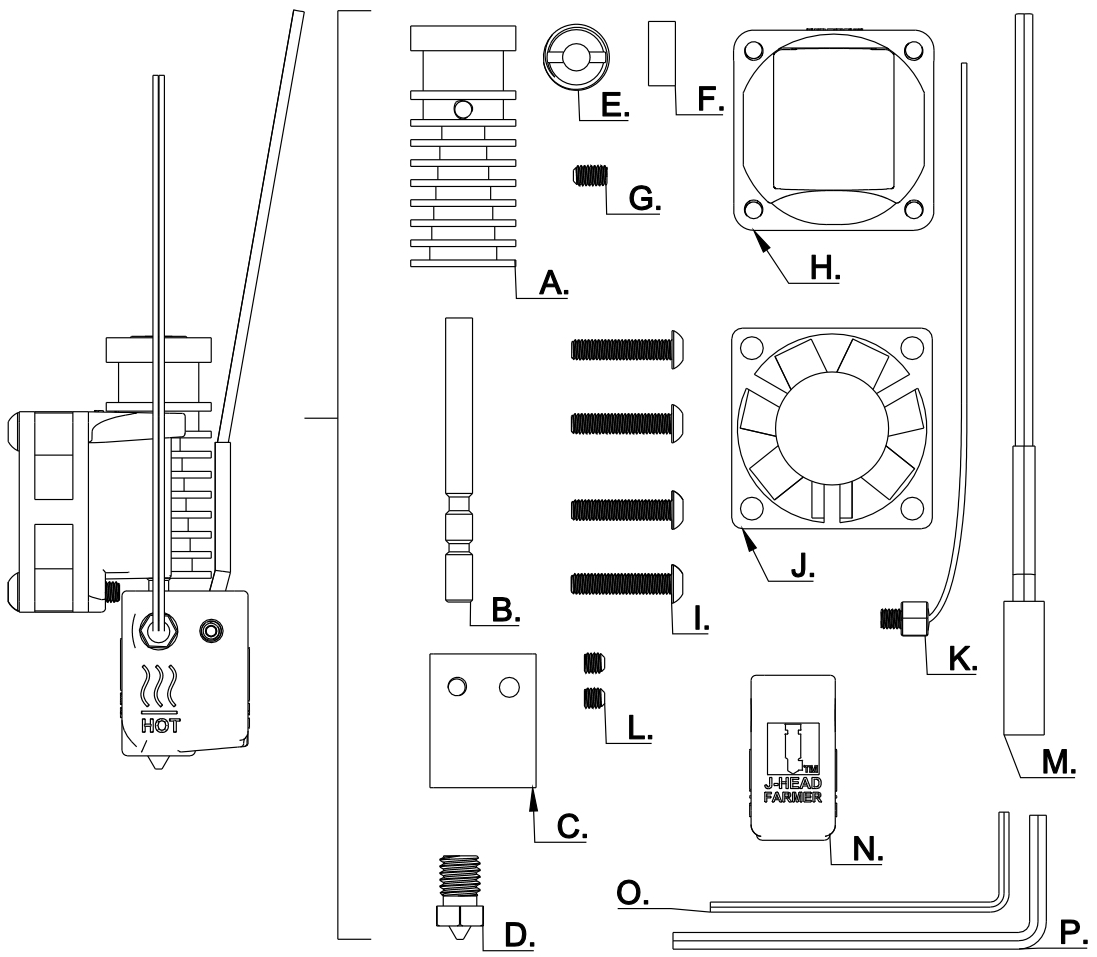 Assembly:
Slide the core tube (B.) into the 4mm hole in the heaterblock. Secure using one of the short setscrews (L.) threaded in from the side of the heater block with a single threaded hole.

Install the Nozzle (D.) *Don't Forget to Heat Tighten The Nozzle Before Printing!

Install Heater Cartridge(M.) and secure with short setscrew (L.)

Slide Finstack (A.) over core tube (B.) take care to line the bottom of the finstack with the top of the heatbreak and secure with the long setscrew (G.)

Secure Fan(J.) to the Fan Shroud(H.) with m3 Scews(I.) then clip onto the finstack(A.)

Slide Silicone Sock (N.) over the Heaterblock (C.)

Thread the m3 Stud Thermistor (K.) into the upper left hole on the last hole remaining in the Heater Block (C.)
---
🎉 You have successfully completed assembly of your new J-Head™ Farmer Hotend… Enjoy! and happy printing! 🎉
Bonus J-Head™ Farmer Height Adjustment Video Bonus #
How To Eliminate The Paper Test?
Jog the hotend just above the print bed and drop the nozzle the rest of the way by loosening the finstack setscrew - EASY AS 1-2-3!

This also allows those with Dual Extruder printers to calibrate the hotends to be the same length!