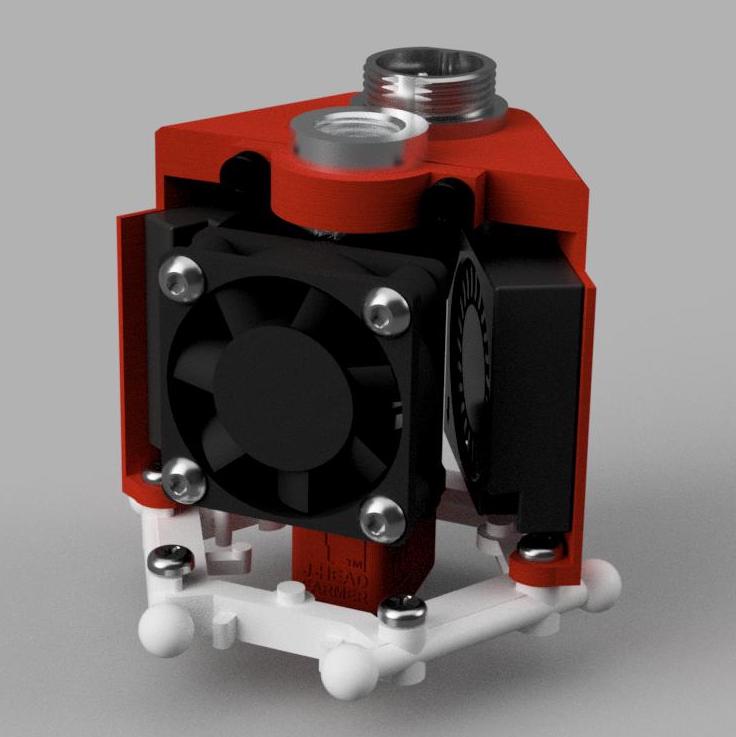 Bolt-on (using existing screws) groove mount adapter with twin radial blower layer cooling fans and a simple 8-pin aircraft connector wire management all in one. This conversion should be a MEGA upgrade to the Eris 3d Printer allowing it to work with the J-Head Farmer from http://hotends.com
---
STL Files #
---
---
*Some soldering will be required if you wish to use the aircraft connector. The hotend itself has 1 fan that is always on, a thermistor, and a heater cartridge. that is 6 wires. The layer cooling fans add an additional 2 wires bringing the count to 8 total.
Looking at the connector from the bottom we can see all 8 pins.
Pins 1 and 2 will go to the hotend's heater cartridge. Since a heater cartridge is just a resistor it does not matter which wire goes to which pin here.
Pins 3 and 4 will go to the hotend's thermistor again a thermistor is a resistor (that changes resistance with temperature) so it does not matter which wire goes to which pin.
Pins 5 and 6 will go to the hotend's fan. This does matter for polarity so make pin 5 positive(12v) and pin 6 negative(ground)
Pins 7 and 8 will go to the layer cooling fans. Again polarity matters here so make positive(12v) go to pin 7 and negative(ground) go to pin 8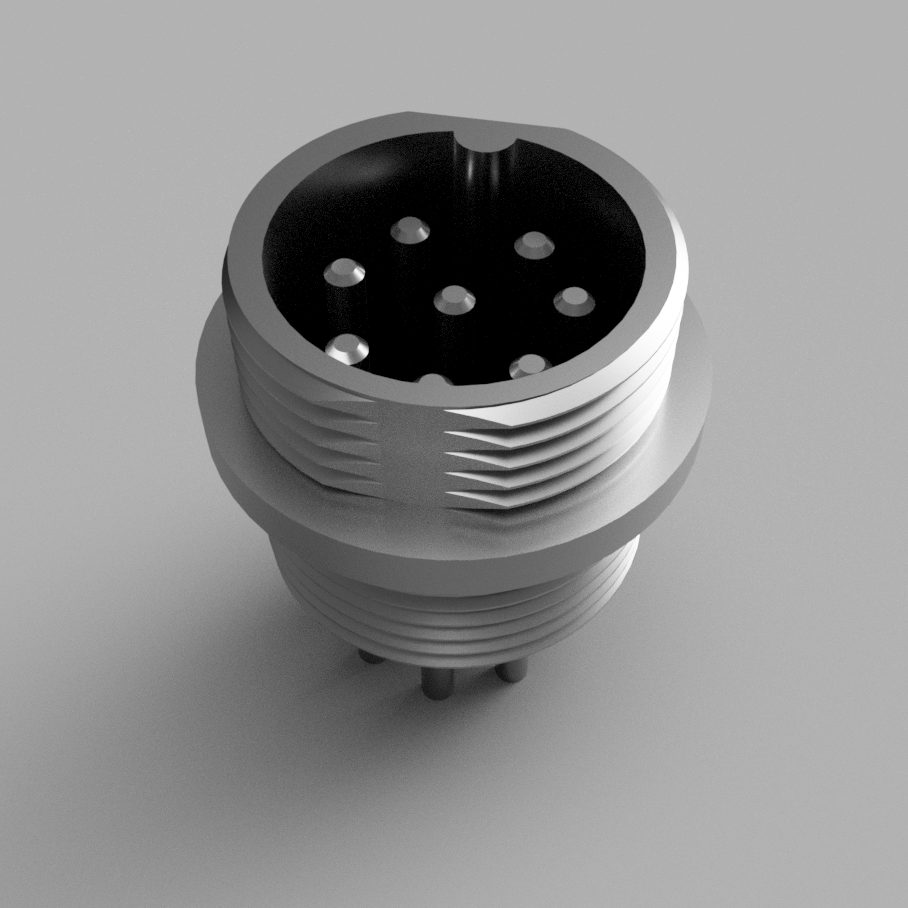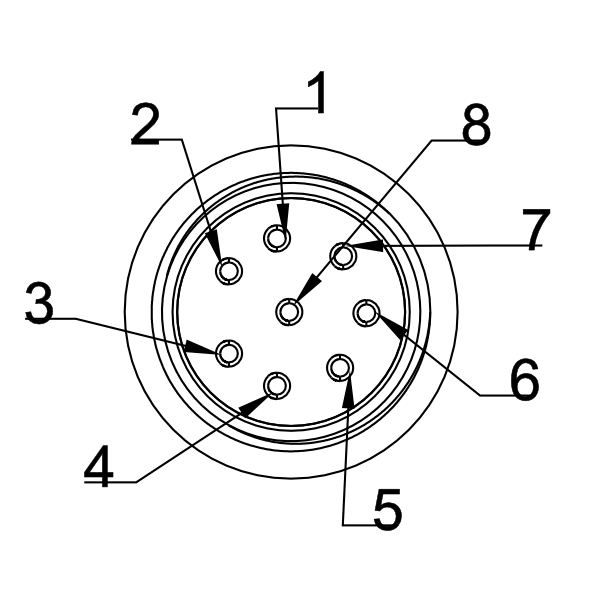 Heater Cartridge
Heater Cartridge
Thermistor
Thermistor
Hotend Fan Positive (12v)
Hotend Fan Negative (Ground)
Layer Cooling Fans Positive (12v)
Layer Cooling Fans Negative (Ground)
*A Note on Maintenance: the aircraft connector requires everything to be soldered straight to the base of the connector but by removing the 4 retaining screws you can pop the entire assembly off your Eris printer and work on it at your workbench instead of stooped over your printer if you ever need to replace a fan or other component.
Congratulations you've now wired up your hotend on an Eris 3D Printer!