J-Head™ Bowden Aglet™ Installation Video #
---
Aglet™ Kit Includes: #
A. 1x PTFE Bowden Tube
B. 2x Aglet™
C. 2x Aglet™ Retainers
D. 1x Aglet™ Installation Tool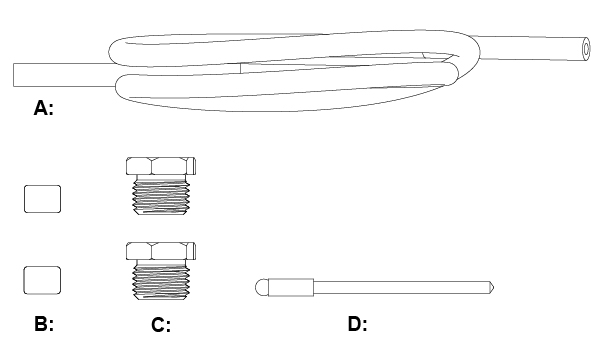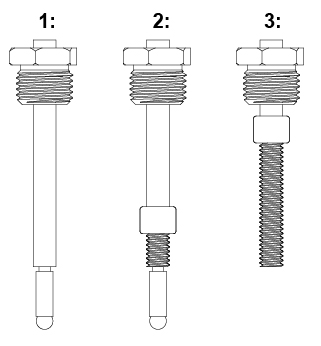 Installation: #
Before Installation - Cut your PTFE Tube to the length required
1. Slide the Aglet™ Retainer onto the PTFE bowden tube and insert Aglet™ Installation Tool
2. Thread the Aglet™ onto the PTFE bowden tube.
3. Bring the Aglet™ retainer down over the Aglet™ and remove the Aglet™ Installation Tool then repeat for other end of your bowden tube.
*Tip - you can use a cordless drill to easily grip the Aglet™ to thread it up or down.
*Tip - you only need enough threads to make your calibration adjustment - there is no need to thread as long as you see in these images
Calibration: #
Grab the PTFE tubing and see if there is any play up and down.
In the event that there is play, unscrew the Aglet™ retainer and thread the aglet further up the PTFE and test again.
You are trying for zero backlash in Z but still allowing for a friction free rotation of the bowden tube / aglet™ while the aglet™ retainer keeps everything contained.
*Warning - If the Aglet™ is not calibrated correctly the PTFE bowden tube will not be held securely to the hotend's core tube.
- See video above.
---
🎉 You have successfully completed assembly and calibration of your new Aglet™ bowden tube... Enjoy! and happy printing! 🎉